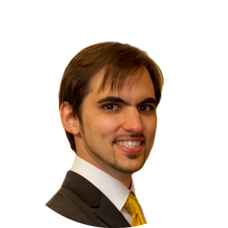 Chief Executive Officer
Bernard combines a recognised technical expertise with an excellent knowledge of business challenges and European market.
He has been leading a variety of projects (up to 100 people and 50 million budget) for a diversified range of customers (Banks, insurances, Chemistry, Transports, Governments …) in order to manage them, bring more consistency and promote sustainable relationships with these customers.
After several years as a technical expert, project manager, crisis manager, etc. in several countries, Bernard embraced challenges at a European level.
First he has created and managed two teams of experts officiating in eight countries. Then he has been in charge of assessing the ongoing projects from a financial point of view and of supervising the delivery, which involved a redefinition of the working methods and of the organisation to put in place in order to achieve them. He was finally promoted in charge of business development, strategy and management of partnerships.
Renowned, with an excellent knowledge of the European market through his participation in numerous working groups and to the support of major corporations, Bernard naturally seized the timely opportunity to found Council of Experts (c-o-e).
Throughout his career, Bernard has developed expertise in information management, information governance, regulatory and finance, he accumulated prestigious references while remaining close to the companies' challenges and operational reality. For the time being, he keeps on working on c-o-e's development and supporting his clients on challenging projects.